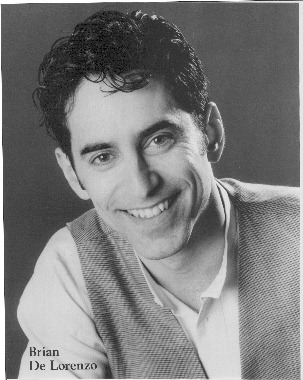 Brian De Lorenzo
Brian De Lorenzo, with his wonderful tenor voice, takes the lead in our vaudeville recording. Based in Boston, Brian has performed in venues from New York to Alaska. Most recently, he appeared in Boston's "A Christmas Carol" and with Judy Kuhn in "The Baker's Wife." Brian De Lorenzo is also the winner of Talent America's "2001 Performer of the Year" award. Brian worked on this project from the beginning, appearing in performances of the "Made In America" for over two years. Brian's own CD, "Found Treasures" can be found on his website.
Visit Brian De Lorenzo's website!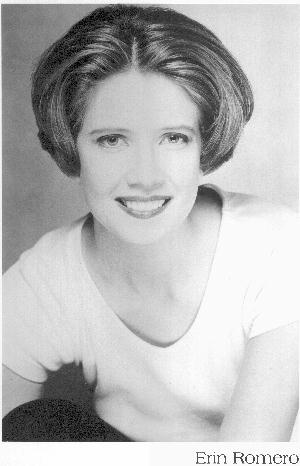 Erin Romero
Erin Romero is an actress-singer presently based in New York City. She has worked in theatre from Nebraska to Florida, in such shows as "Guys and Dolls," "How to Succeed In Business," "Little Shop of Horrors" and "Chess." In 2001, Erin appeared in the Fulton Opera House (PA) production of "A Christmas Carol," and shortly after that worked at Japan's "Disney World" for over nine months. Erin joined the "Made In America" project in the beginning and her lively characterization of this vaudeville music is much to be admired.

Jennifer Ackerman
Jennifer Ackerman is an accomplished performer in cabaret, musical theater and opera. She has appeared in New York, New Jersey, California, Oregon, Washington, Idaho, Utah, Arizona, Wyoming, Montana, Michigan, Minnesota, Iowa, North Dakota, South Dakota and the Caribbean. Recently, Jennifer released her debut solo CD, Wish to be ... ". Jennifer Ackerman joined the "Made In America" show in the summer of 2002 and her beautiful performance now is recorded for history on the new version of "Made In America - Vaudeville Songs."
Visit Jennifer Ackerman's website!
Musical Directors & Musicians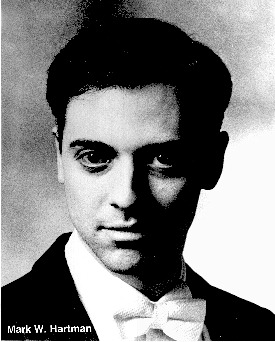 Mark Hartman - Our original musical director on this project was award-winning conductor and musical director, Mark Hartman. Mark has played keyboards and musical directed for "Miss Saigon," "1776," and "Avenue Q" on Broadway, as well as "The Fantasticks" and "The Streets of New York" off-Broadway. He also accompanies many well-known singers in the cabaret and theatre world. We are indebted to Mark for his work and help in creating this recording.


Sue Maskaleris - was musical director for the "Made In America" show from 2002 - 2003. During this time, she created some beautiful new arrangments of our songs for the new MIA release. Most thrilling is her lovely arrangment of "Mary, You're A Little Bit Old Fashioned." In her own right, Sue Maskaleris is a renowned jazz pianist, songwriter and accompanist. Her CD "Unbreakable Heart" is available on "Jazilian Records."
Violin: Antoine Silverman; Clarinet: Sue Terry; Ukulele: Klea Blackhurst, Makalina
Producer for the 2005 Revision - Daryl Kojak
Executive Producer - Michelle Russell