Rutherford Cty Courthouse on Murfreesboro Square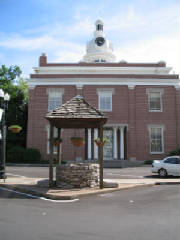 (c) M. Russell 2006
The Rutherford County Courthouse is one of only six remaining antebellum courthouses in the South and stands in the center of the Murfreesboro Square. Although the courthouse appears much larger, and more elegant from other views, this photo is notable as it contains the original well, about which the slaves would gather to exchange information on their way to and from their master's homes.
Joshua Tree, Lancaster, CA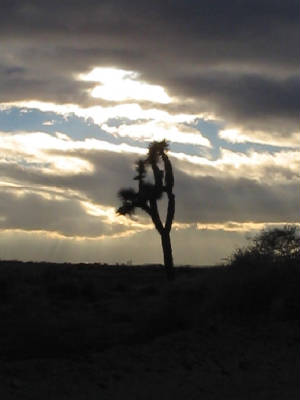 (c) Michelle Russell 2004
In 1927, Frank Gumm moved his family to Lancaster, California, a small town situated on the desert just northeast of Los Angeles. Joshua trees like this are a common sight there.